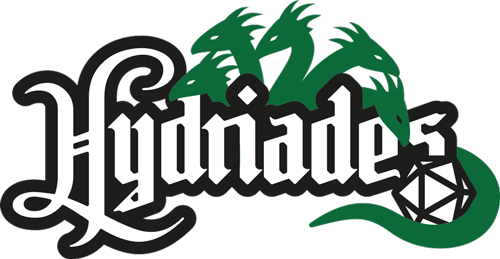 Hydriades 2020
The second edition of our gastonomic game convention.
Prices
Hydre à 9 têtes (170.- CHF):
Entry 3 days + 3 nights
+ 3 breakfasts + 3 dinners
Hydre à 6 têtes (145.- CHF):
Entry 3 days + 2 nights
+ 2 breakfasts + 3 dinners
Hydre à 4 têtes (100.- CHF):
Entry 2 days + 1 night
+ 1 breakfast + 2 dinners
Hydre à 3 têtes (105.- CHF):
Entry 3 days + 3 dinners
Hydre à 2 têtes (75.- CHF):
Entry 2 days + 2 dinners
Hydre à 1 tête (40.- CHF):
Entry 1 day + 1 dinner
Goodies 2020
limited edition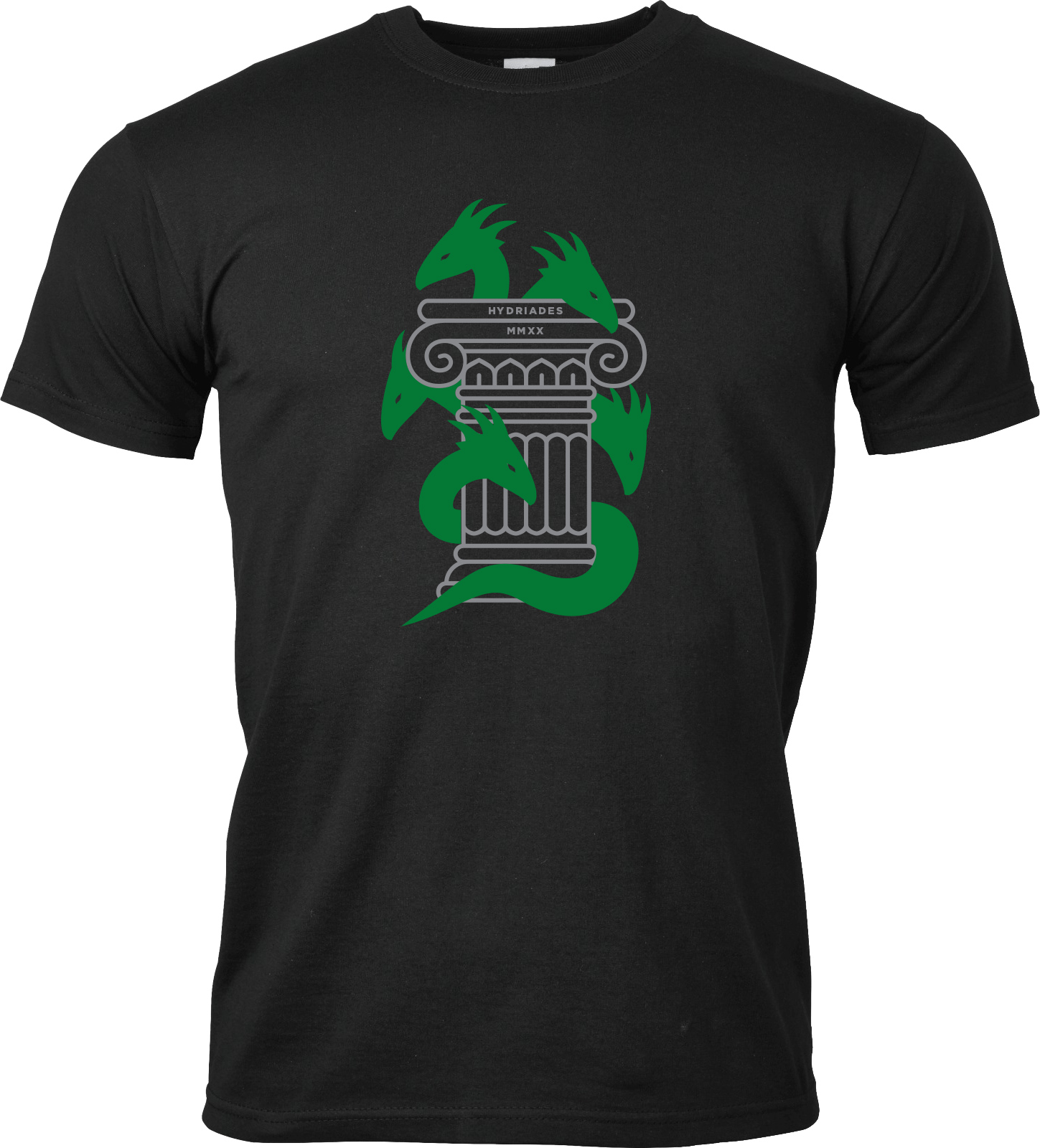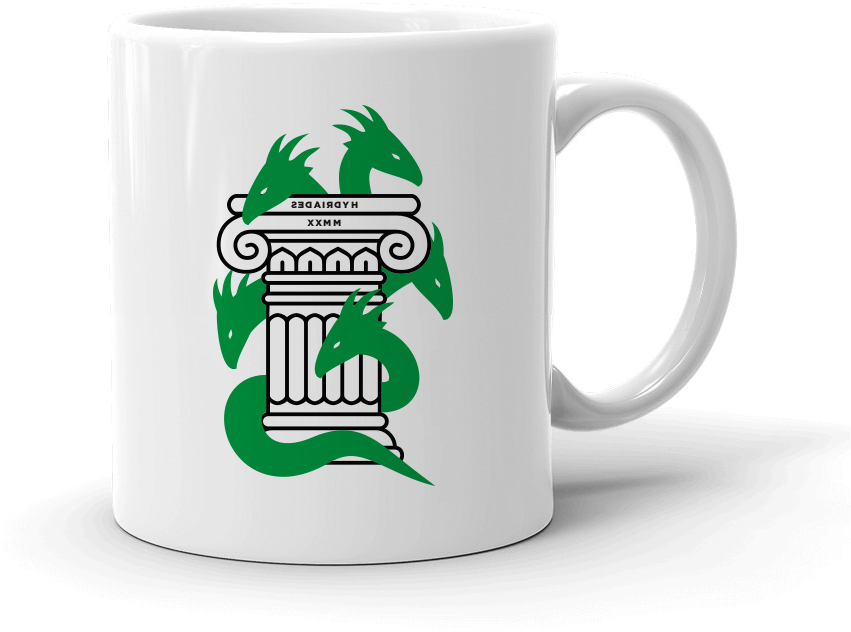 We Are All Us
Welcome to the Hydriades
This Year, Antiquity and a tribute to Glorantha and Mister Greg Stafford, without whom the Roleplaying world wouldn't be what it is.
This year, we'll have exceptional new and returning guests with us to present you with their latest work.
It is always a pleasure to welcome people from international backgrounds and we already thank all of you who will make the trip to come and play with us.
Well, there we go, all the team is starting the winter season working on making the best convention possible for you and for us!
See you soon!!!
Accomodation
The castle is equiped with matresses, pillows and bed sheets. Be advised that the dormitories are pretty big and event if we will fille them only half way, light sleepers might want to pack their best earplugs. We all know how roleplayers are 😉
Plan to also pack you favourite sleeping bag to make your night more comfy as the castle blankets, while being warm, are not made out of silk.
Food
Marly, our esteemed cook is taking back the kitchen this year and we are currently working on the menus. There will be vegetarian and meat lovers menus so everybody can enjoy delicious food in the morning and evenings.
Indeed, tickets will include the dinner for those not spending the night in and Dinner and Breakfast for those sleeping at the castle.
During the day, Marly will prepare amazing snacks to keep you well fed during all the week end.
We try to source all of our food from local producers to have the best fresh quality served at your table.
To name one exemple, our bread made exactly 36km from the field where the cereals grew to your table, passing, of course, through the bakery before that.
Drinks
During all the convention, our bar will be open to serve you Beer, Cider, Mead, lemonade and Ice tea.
You are welcome to bring a taste of your local beverage but we would thank you if you don't come with a pick up full of beers.
We try to keep the prices as low as possible but the money spent at our bar is what makes this convention possible, so please, enjoy our local drinks during your stay.
Games
There will be "official" sessions of gaming per day at the convention. On starting at 1:00PM and the other at 7:30PM. Food will be served at the table so no worries about that.
We are currently building the platform for the game registration, it will be available beginning 2020 (hopefully january)
Last minutes sessions are of course welcomes but there might be goodies and gifts for all the GMs registering their games prior to the convention. Please select our DM ticket in the ticket shop to ensure you have he access to Game creation down the line.
Location
Le Château de Vaulruz
Times
Doors open on Thursday 13st of May at 4:30PM (early arrival possible for foreign participants, just let us know)
Opening Ceremony on Thursday 13st of May at 7:00PM
Dorrs close on Sunday 16th of May at noon (afternnon departure also possible for foreign participants)
Parking
There is a small parking area next to the castle but we would recommend public transportation as it might fill up quite quickly and you might have to walk a bit from the next parking spot.
Julius Koller et Anne Muller: éditions Eterna
Jeff Richards: éditions Chaosium
Philippe Auribeau et Camille Guirou: Parains et invités d'honneur
Chris Le Tsar: MJ coup de cœur
Axelle « Psychee » Bouet et Alysia Lorétan: Autrices
Fabrice Pittet: Auteur
Coco : Project Leader
Valentin : Sponsors and Partners
Philippe : Volunteers
Chloé : Administration
Tulu : Event Coordinator
Marc & Mélanie: Communication
Hugo & Thomas: Web mastering
Camille Guirou et Philippe Auribeau