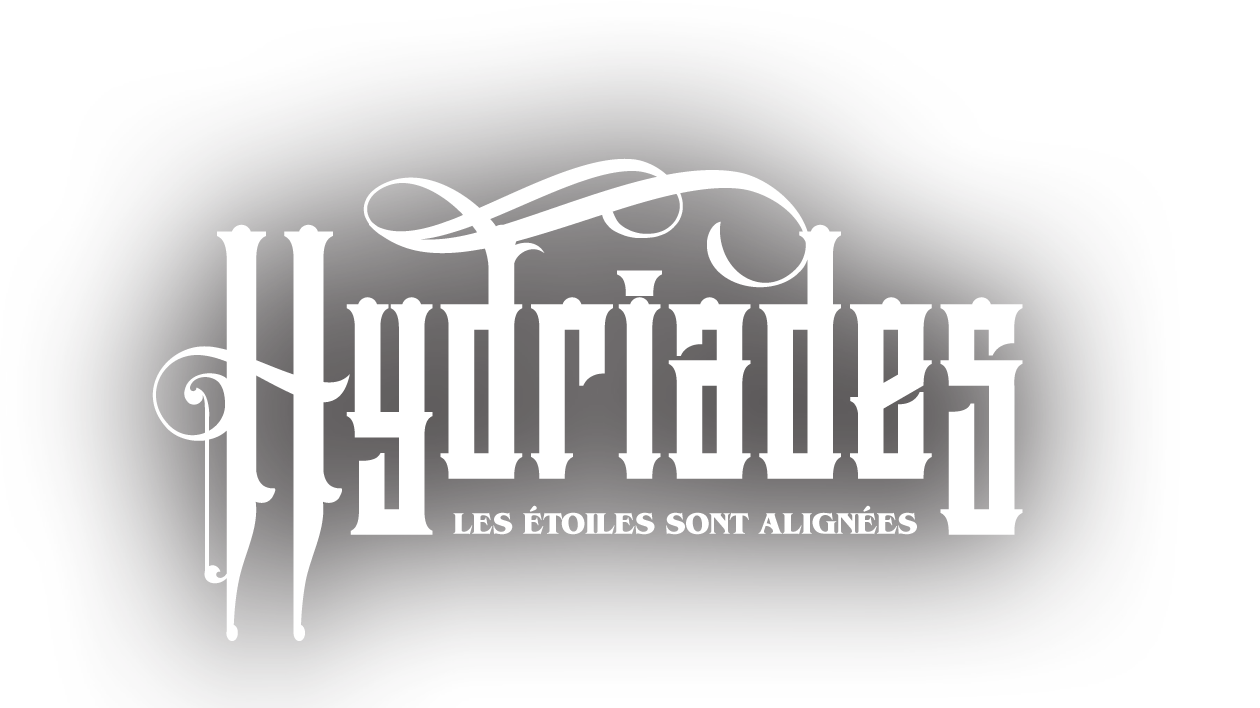 Inspired by the best convention we ever knew: Les Chimériades
Inspiré d'une des plus belle convention connue à ce jour : Les Chimériades.
May 30th to June 2nd 2019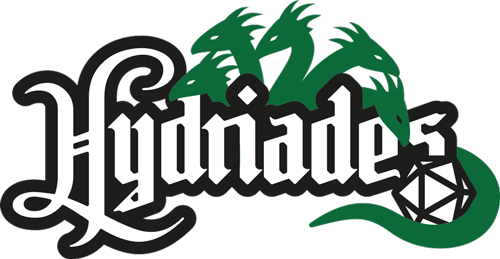 Hydre à 9 têtes (160.- CHF):Entrée 3 jours+ 3 nuits, 3 déjeuners, 3 souper
Hydre à 3 têtes (100.- CHF): Entrée 3 jours+ 3 soupers
Hydre à 2 têtes (70.-CHF): Entrée 2 jours+ 2 soupers jours à choix
Hydre à 1 tête (40.- CHF): Entrée 1 jour+ 1 souper jour à choix
T-Shirt Limited Edition
You can pre-order your Limited Edition Shirt as an option with your ticket for the convention. You will receive it at your arrival on site.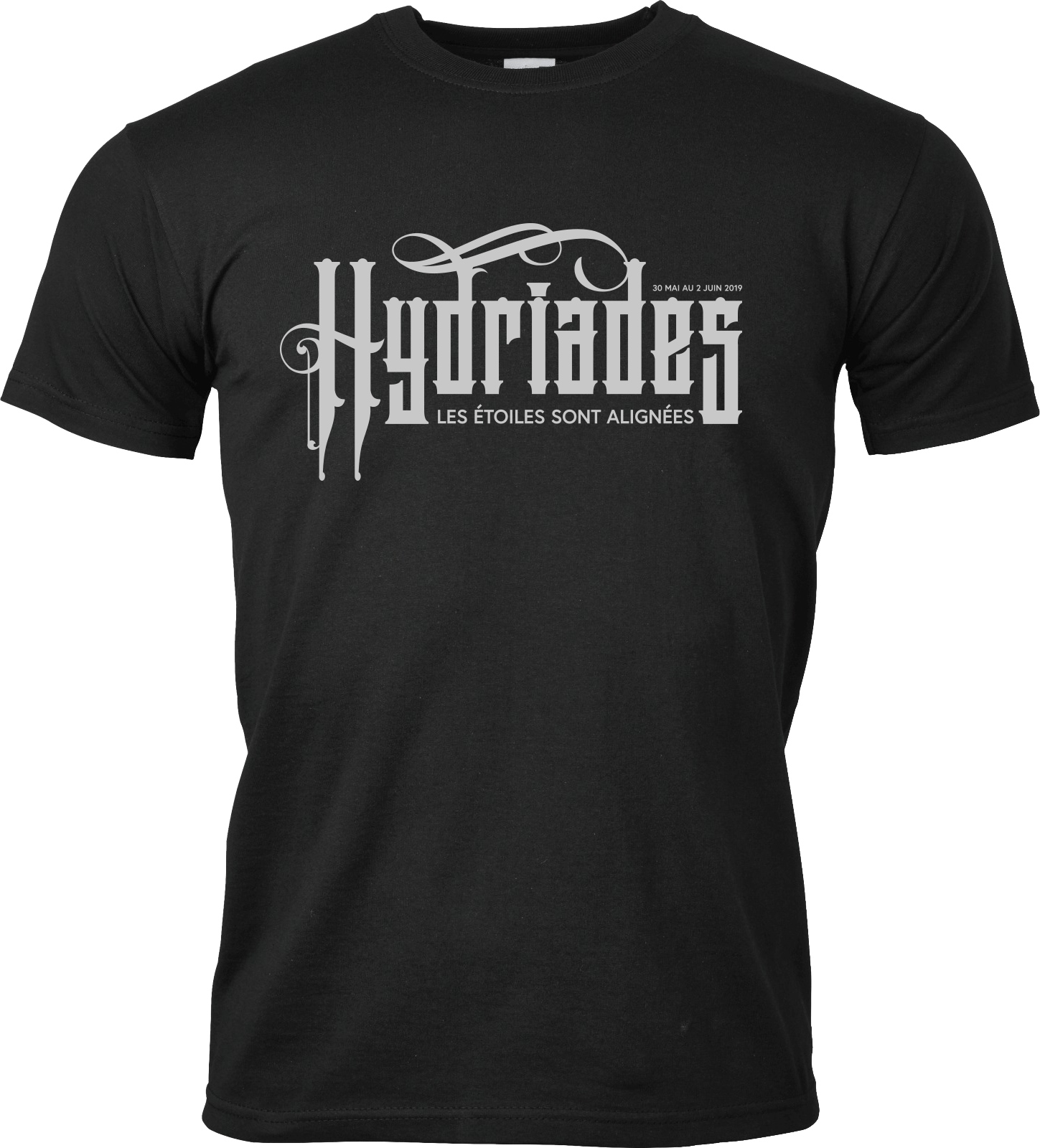 Welcome to the Hydriades!
It's the first time we open the convention to that many people and we hope to have a dew people coming from beyond our small Swiss borders to make it unforgettable!
this convention is a spawn of the "Chimériades", the best convention we knew and we will try to honor this heritage.
Not only a roleplaying game convention, the Hydriades will also present you with different entertainment like an Escape Room, a few conferences, guests from the roleplaying community and let's not forget our amazing food served at the game table in order for you to keep saving the world while filling your stomach.
So here we go, Hydriades 2019! It's up to you to make this convention a memory to hold dear and up to us, organizers, to give you the best we can deliver to help you make it so.
"And I can already hear the words of the Hydra echoing in the Castle yard: Many heads, only one heart!!!"
Coco
Accomodation
The castle is all equiped to receive you but be aware that it will be large dormitories with bunk beds. We will try to have a quiet dormitory and another one for people planning a bit more partying and late sleep. You can choose one or the other in you registration and we will try to accommodate you as good as humanly possible.
Food
The Menus are currently under planning but we can alreay tell you that they will be really tasty and prepared with care by our cooking team. We will be working with local producers and use as many organic products as we can. Vegetarian menus will be available too.Your meals will be served at your gaming table, without interrupting the game.
Breakfast and Dinner are will be included depending on your choice of ticket and snacks will be sold at noon and during the afternoon.
Breakfast will be served until 11:30 am in order to let you sleep in the morning. Dinner will be served at around 8:30 pm.
Boissons
A bar will be serving beer, cider, mead, Ice Tea and lemonade during the convention.
Your home specialties are welcome but please do not bring a trunk full of drinks and help us by bouying drinks at our friendly Bar.
Games sessions
There will be to sessions of games during the day for official games. It will be 1pm and 7:30 pm.
You are welcome to offer a game on the spot but there might be some goodies for MJ anouncing their games on the website in advance. "You didn't hear it from me"
Location
Le Château de Vaulruz
Horaires
Doors open at 4:30 pm thursday May 30th
Opening ceremony at 7 pm thursday May 30th
Doors close at noon Sunday June 2nd
Parking and transportation
Small parking, we would appreciate if you could come through public transportations or car sharing. let us know if you need some help for the last few kilometers, we might be able to send someone your way to pick you up.
Julius Koller et Anne Muller: éditions Eterna
Jeff Richards: éditions Chaosium
Philippe Auribeau et Camille Guirou:Godfather and Godmother, guests of honor
Chris Le Tsar: Game Master "coup de coeur"
Coco : Project manager
Valentin : partnerships manager
Philippe : Volunteers manager
Chloé : Administrative manager
Tulu : Entertainment specialist